business
Meeting & Events
Looking for a location in Maastricht for your meeting, training or event? At Designhotel Maastricht you will find everything you need for your business meeting.
For advice, get in touch
We can be reached by telephone on workdays from 9:00 am to 5:00 pm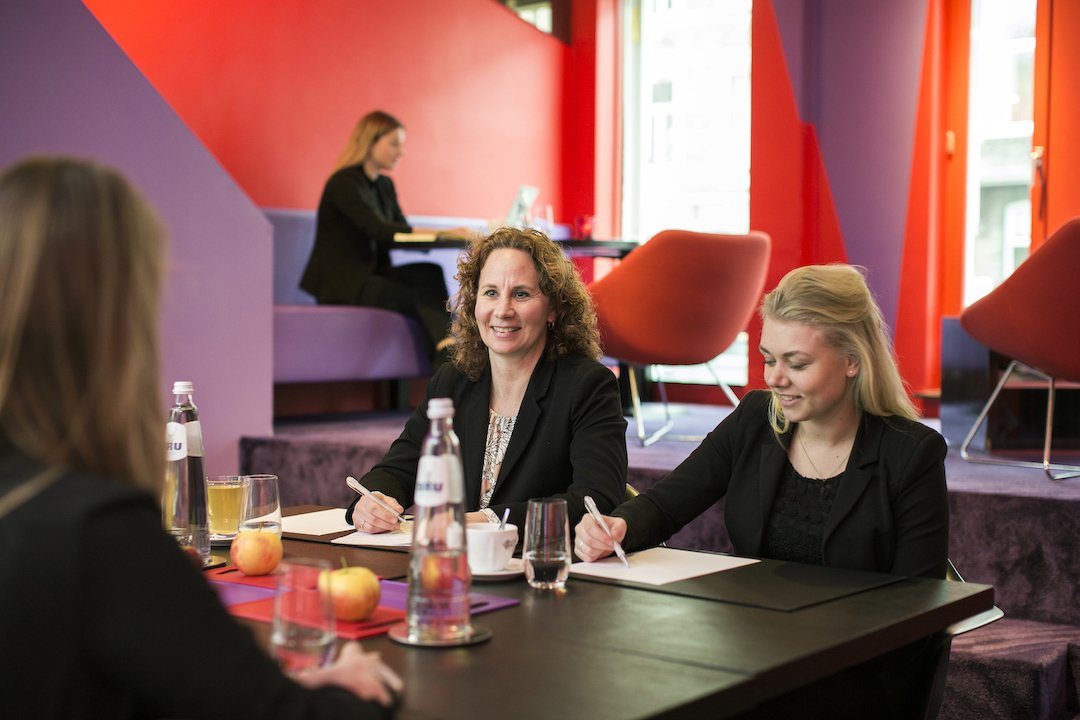 Meetings
Our atmospheric lounge on the ground floor named Purple Red - The Meeting Lounge is an inspiring environment for meetings with ample (paid) parking in the vicinity and just 5 minutes' walk from the Central Station.
Training and events
Purple Red - The Meeting Lounge offers a versatile space suitable for set-ups of up to as many as 60 people, depending on your preferred arrangement. Step inside and be enchanted by the inviting atmosphere that will take your meetings to new heights. Whether you are organising an intimate workshop, a dynamic training session or a special event, we have everything you need to make your meeting a great success.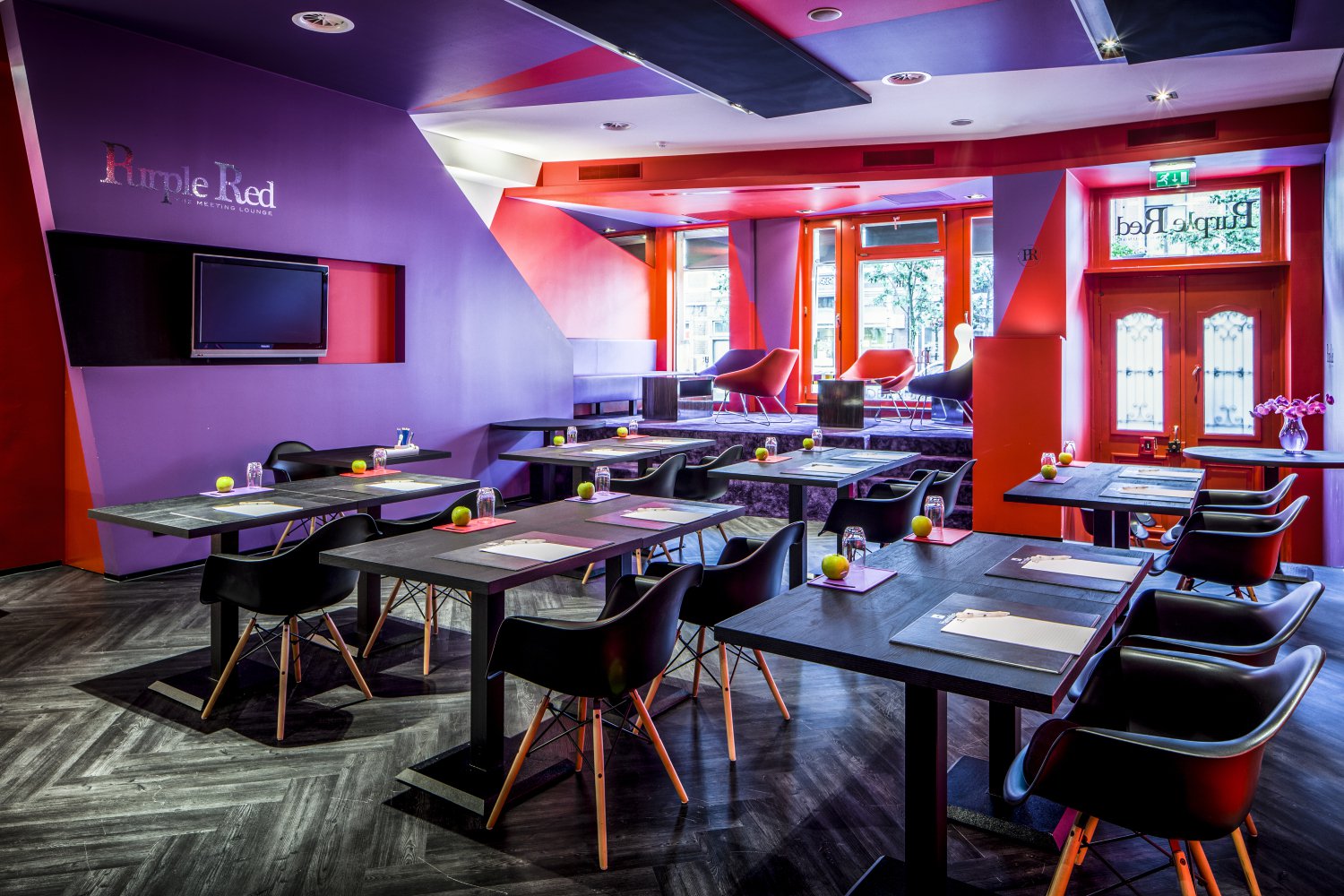 Request quote
We are happy to provide you with a quote that fits your needs. For this we need some data. In the offer we give you detailed information about the possibilities and facilities within the package that suits your meeting. You can also call us directly.
You will receive the quote within 4 hours (within working hours)
We provide tailor-made advice
Discuss your wishes by telephone or by email
+31 (0)43 3282525

Available between 09:00 - 17:00