About Designhotel Maastricht
In the middle of the trendy "Wyck"

The centre is at your feet

Brasserie FLO - French classics with their own twist

Lively, full-service city hotel
Located in the heart of the trendy city quarter Wyck, this is the ideal starting point for a tour of discovery through Maastricht, "the Goodlife city". 
Make no mistake, behind the historic façade there hides a surprising hotel. With 105 rooms, each fitted out differently, there is always a room that suits your preferences and wishes. 
Burgundian enjoyment is only a door away in nearby Brasserie FLO Maastricht. "Surprising, seeing and pampering guests" is what we most desire to do.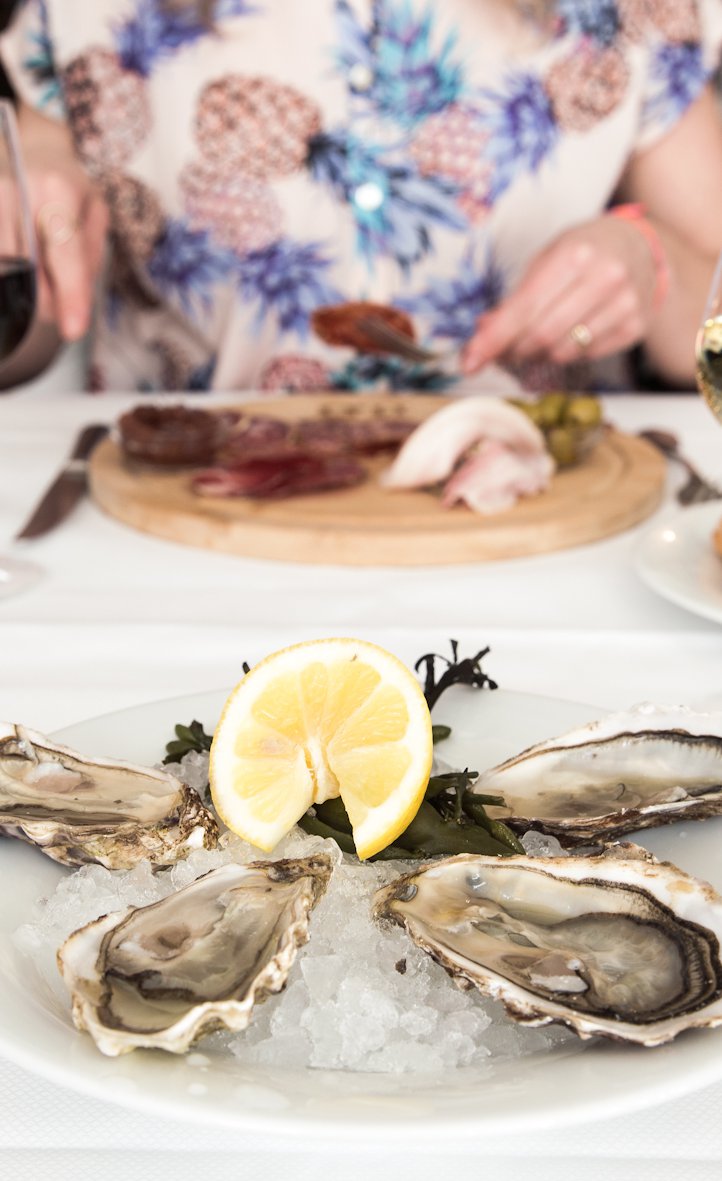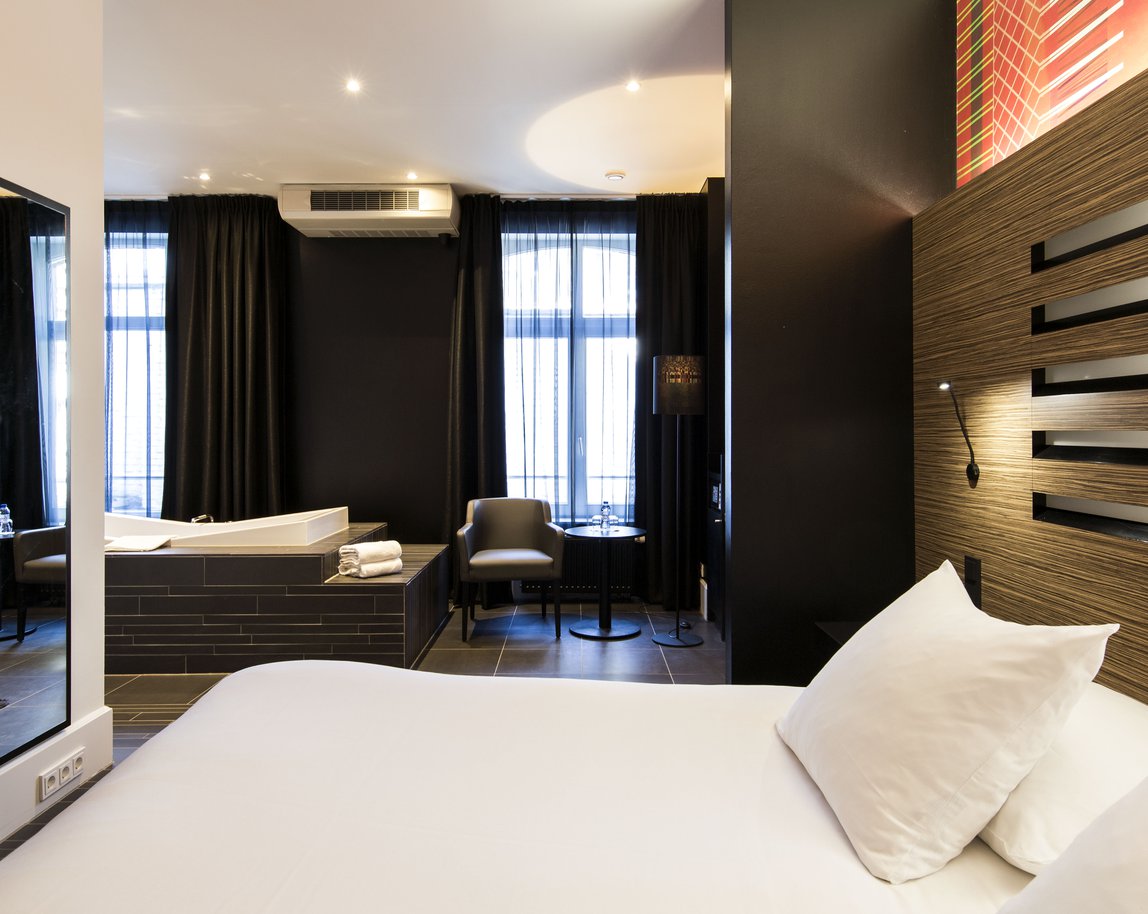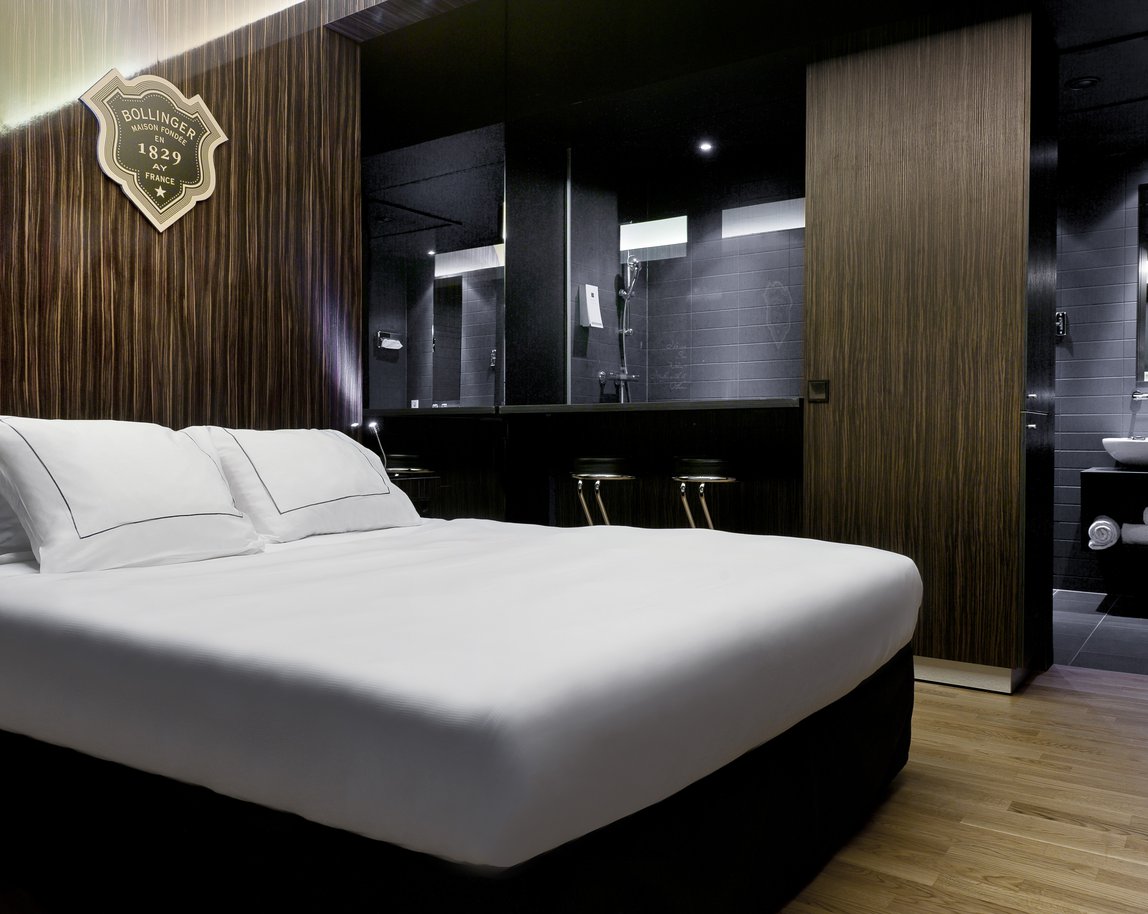 Our Essentials
Designhotel Maastricht proudly resides in the heart of the neighbourhood Wyck, right next to the station and surrounded by modern galleries, undiscovered boutiques and must-visit shops. Behind the historic facade lies a true design hotel with 105 differently designed rooms. But that's not all that makes our hotel worth your while…
Free use of a yoga mat during your stay

Find a bit of Paris at our restaurant Brasserie FLO

Your own Nespresso machine in your room
Designhotel with Charme
Made a same day short notice booking via Hotel Tonight. Unfortunately I was told that this would be a room without window, however the very nice FO lady Upgrades me to the wonderful and surprising "rebound room with round bed and round tub. Had an excellent stay. The hotel also hosts the famous Brasserie Flo which after dinner we had a last drink at. Also there super nice and friendly staff and Interieur. Hotel has great location in the Centre of Maastricht and perfectly combined desig with the city flair and the friendliness of the locals.
Enjoyed the stay
Stayed 4 nigths for a congress. I had a very nice modern room towards the back of the building. No traffic noise. I had an excellent bathroom, a desk for working and nepresso coffee machine. The internet worked well. Breakfast was very good. The train station just a short walk away. The old city center approx 10 minutes walk crossing the bridge over the river. Also a nice place for holidays in the town.
Average and a bit overpriced
The hotel was fine overall but I wouldn't come back. The price was too high and the rooms were very plain, with basic bathrooms and barely any toiletries. The hotel is well located near the station and friendly staff. The lobby is also nice. Rooms are big and tea / coffee provided. Ultimately could do with a facelift inside.